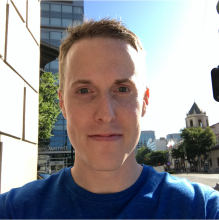 My name is Matt Eaton and welcome to the Agnostic Development blog.  I started this blog as an outlet to discuss interesting development topics that I run into throughout my career in software development.  Along the way, I have found myself wanting to write more and more about research topics that I am passionate about; such as network software engineering, network security, and advancements in TLS, QUIC, HTTP, and cryptography.  So this blog will contain a mixture of networking and development topics that I have found interesting to covering while conducting my research.
About a year ago I moved to the San Francisco bay area to take my career in network security and network engineering to the next level.  I currently work with system level network security software in the operating system on workstations, mobile, and on the server.  The past 9 years working as a Senior Engineer and Team Lead has allowed me to bring different software different solutions and testing approaches to the table as I collaborate and thrive in my daily work.  
What really excites me about coding and development is the engineering and the educational aspect that is involved with developing something from the ground up.  When you create a project from scratch you are essential given a blank canvas and it is up to you to use your creativity to engineer a project from the start all the way to till the finish.  That is very appealing to me because these are your own ideas and your own planning being used to solve a real world problems.   The other appealing side of development is the educational side that comes with building something from nothing.  Every time you build a new project you learn something new, even if it is not necessarily about coding or development, you will learn something new about your customer or the product you are building.  Given the chance to build something from scratch gives software developers a day in and day out chance to expand their knowledge and best practices for their craft.  For this reason alone it makes me really passionate about the work I do.